Challenges of the future regulatory environment
Emerson Audit & Conseil supports you in tackling all current and future challenges in accounting, finance and auditing. The firm focuses on close relationships, listening to your expectations and providing you with a team of vastly experienced professionals in order to deliver a customised performance that meets your needs.
Thanks to a strong and experienced team, Emerson Audit & Conseil delivers services that address all the concerns of accounting and financial departments and insurance sector auditing such as:
Optimisation of closing times and implementation of reports (Solvency II – Pillar III)
Structuring and strengthening internal auditing (Solvency II – Pillar III)
Developing reporting (French and IFRS)
Ad hoc support for accounting/consolidation teams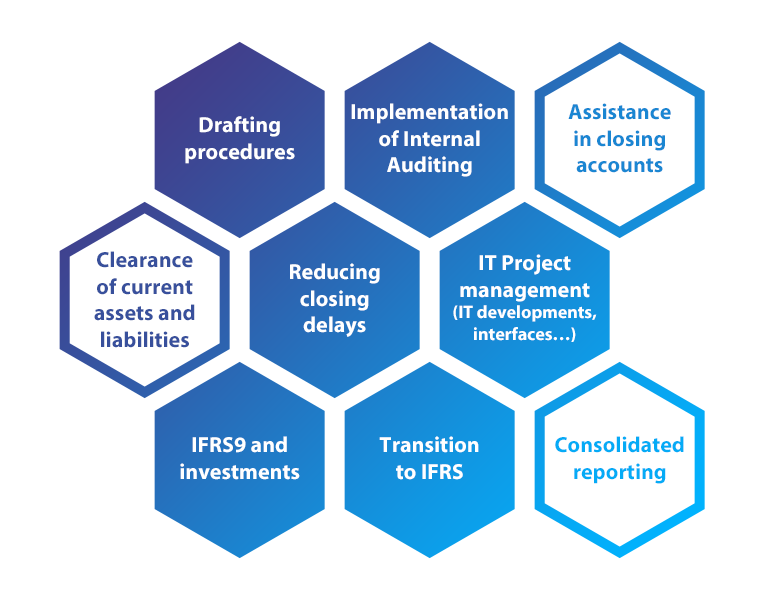 Emerson Audit & Conseil supports insurance agencies with all accounting, finance or audit department projects, either through transition management with support from experienced consultants, or in the form of complete project management from the diagnostic phase and the definition of needs through to delivery.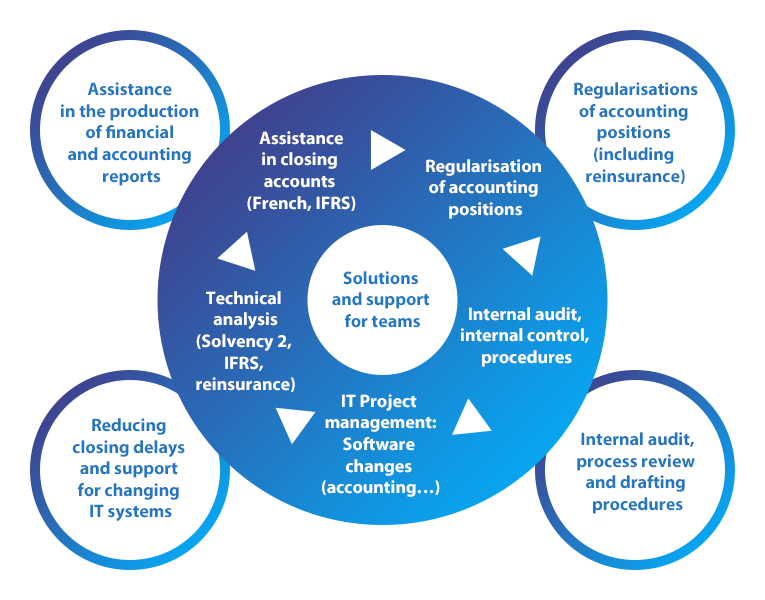 Our Insurance references